Lizenzero Packaging license
The digital platform from the dual system Interseroh for simple packaging licensing
Lizenzero Voucher code Discount
Post contains advertising links: Our partner Lizenzero regularly advertises on certain occasions with coupon code campaigns. In the current discount campaign can again 8% be saved. Simply use the following voucher code when purchasing a packaging license.
Discount on the net value of goods. No payment possible. One voucher can be redeemed per order and customer. No combination with other discount campaigns possible. Subsequent redemption not possible. The legal process is excluded.
For customers who want to show that they meet their obligations under the Packaging Act and have purchased a packaging license from Lizenzero, Lizenzero provides an online seal. This can easily be integrated into your own website/online shop.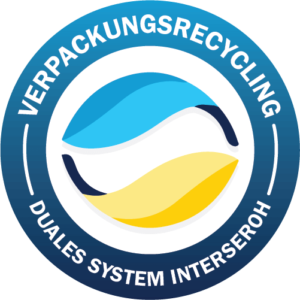 XML Upload for the "Zentrale Stelle" for Packaging Register - LUCID
The XML upload is a very practical tool for the identical data reporting to the Zentrale Stelle Verpackungsregister (ZSVR). With the help of the clever tool, data reporting no longer has to be carried out manually, but can be carried out in a practical and time-saving manner using copy/paste. This also extremely limits the risk of data entry errors.
Sustainability Certificate
At the end of each packaging license year, each Lizenzero customer receives a resource protection certificate. This certificate confirms that the packaging quantities licensed by the customer were largely recycled and could be added to the material cycle as new resources.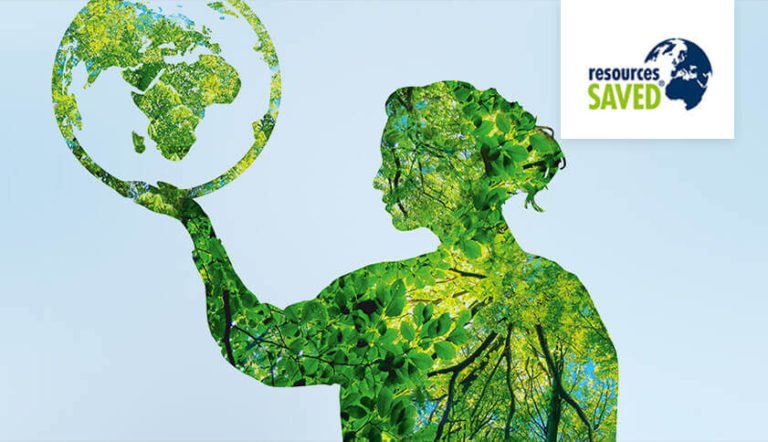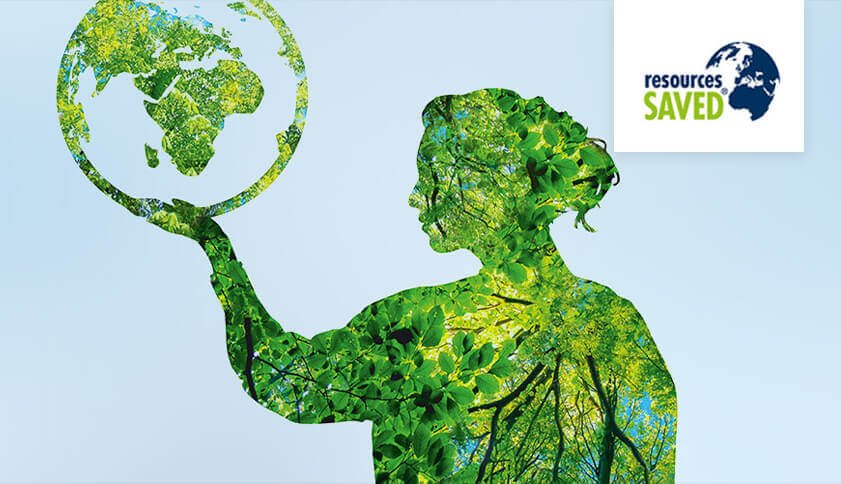 Calculation Assistant for packaging
With the assistant calculation tool, Lizenzero provides an additional, free tool that can be used to convert the number of packaging used, such as packages, very simply into the respective material type + kg weight. This quantity can then be transferred to the price calculation by clicking the button.
Contract conditions at Lizenzero
Lizenzero's prices are in the low mid-range. Another positive thing to mention is that customers who reduce packaging quantities by August 31 receive a refund for the quantities already paid if they are above the minimum order value. In addition to the packaging license, customers receive an online seal for participation in the system with Lizenzero and a certificate as proof of the packaging licensing of their packaging quantities. The management of contract data and documents is regulated simply and clearly in a customer area on the website.
Guidance on Packaging license across Europe
Researching which obligations in terms of the packaging law apply to which country and how this obligation is then to be fulfilled in accordance with the law, is very time-consuming. Lizenzero.EU provides intelligent action guidelines for each individual EU country on their digital platform at a very good price-value ratio.
Lizenzero.EU is simple, completely digital, time-saving and helps you with EU-wide compliance in terms of packaging law. No contract term and no subscription model. 
Partner offer¹: 10% discount
with discount code: VGL10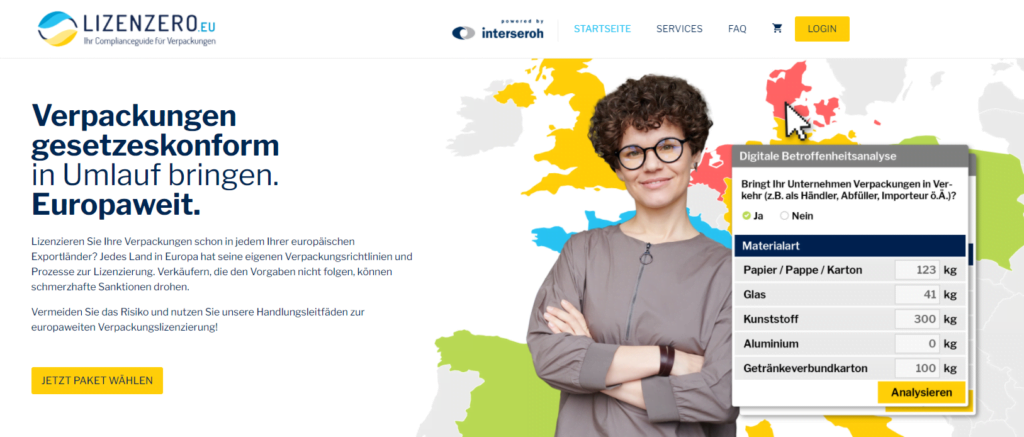 Exclusive Lizenzero customer benefits
Lizenzero is always striving for cooperation with relevant partners who offer exclusive benefits for Lizenzero customers. The individual advantages can be seen in the customer area after a successful login.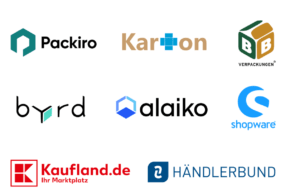 ¹Valid until December 31, 2021. Discount on the net value of the goods. No payout possible. One voucher can be redeemed per order and customer. No combination with other discount campaigns possible. Subsequent redemption not possible. The judges' decision is final.
*If a contract is concluded with a provider via a marked partner link, we receive a commission. This does not increase the license price at the respective provider and there are no additional costs.