The German packaging register LUCID sends emails to registered manufacturers. In these emails, they note an incomplete fulfillment of duties under the German Packaging Act. They point to a missing system participation or a missing data reporting. But what exactly does that mean?
We clarify: What does the email mean? What do you need to do if you have received this email? In this blog post, we explain how to act in a legally compliant manner and prevent penalties.
Content
1. LUCID email: What is the content and who receives it?
The Central Agency Packaging Register (ZSVR) runs the German Packaging Register LUCID. It has been sending emails to manufacturers and retailers recently, who are registered in the LUCID Packaging Register. The email is addressed to registered companies that have not yet submitted a planned quantity notification, intra-year volume report, or annual year-end volume report. They also contact merchants who just registered but did not pay the license fee for their packaging. This is called the packaging license or system participation.
LUCID registration alone is not sufficient!
Often, merchants and manufacturers assume that registration with LUCID would be sufficient to fulfill all obligations under the Packaging Act. Especially for eBay and Amazon merchants, this impression can quickly arise. This is because the platforms only request the merchants' LUCID number (or EPR number) in the first step. This number can be retrieved directly after registrations with LUCID. However, to be fully compliant with the law, a packaging license must be obtained for packaging put into circulation each year. Thereafter, the licensed quantities must be reported as data message in the LUCID account.
2. What you should do if you receive the LUCID email
You should not simply ignore the email. Violations of the Packaging Act or incomplete fulfillment of manufacturer obligations can result in high fines. Even if you are certain that you have fulfilled all obligations, you should at least check whether all data has been entered correctly.
First, you should check whether your information on the packaging is set correctly. To do this, log in to your LUCID account first: Here's the link to the LUCID login. Then click on "Details on the packaging" in the dashboard.
You have probably checked the box for "Packaging subject to system participation". In this case, LUCID expects you to submit data on annual packaging quantities that you have licensed with a dual system.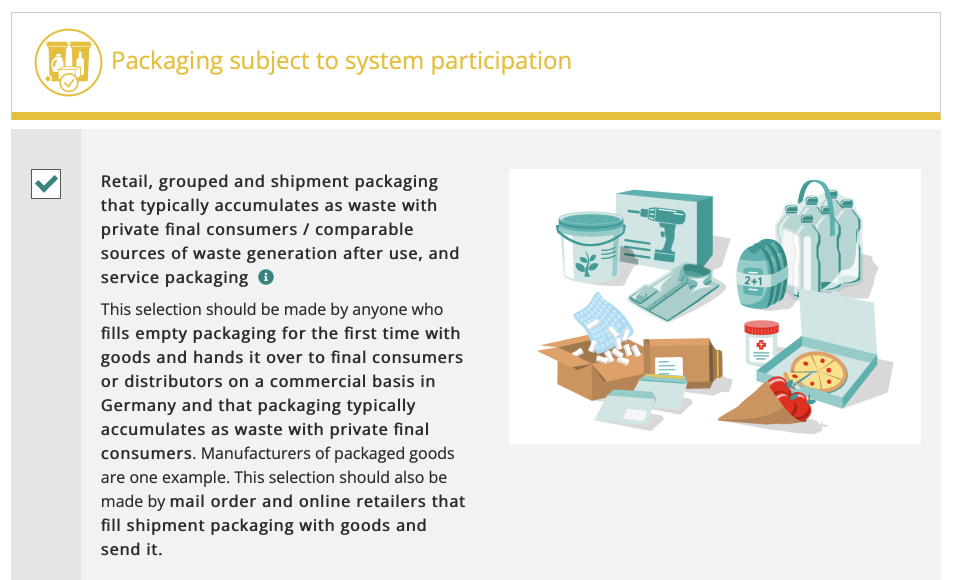 Possibility 1: You do not put packaging into circulation that is subject to system participation
If you only use pre-licensed service packaging or only put packaging without a system participation obligation into circulation (e.g. reusable packaging or transport packaging), you should select the correct packaging types and remove the checkmark for packaging subject to system participation obligation. This signals to LUCID that no data reports are expected from you. However, just about every online retailer falls into the category of packaging with system participation obligation, as shipping material always requires a license!
Possibility 2: You put packaging into circulation that is subject to system participation and you already paid for a packaging license
If you already regularly pay your annual packaging license at a Dual System, you should check whether you have submitted the annual quantities in LUCID under the menu item "Data reporting". Click on the button "View submitted data reports". If nothing is stored here yet, but you have already paid license fees, you have to catch up on the data reporting. If the data report has to be made for 2022, enter under "Year-end volume report" the identical quantities that have also been finally settled with the provider. Please note: even if you have already reported quantities when concluding the packaging license, you must submit a year-end quantity report with the final confirmed packaging quantities from the previous year by 15.5. each year. As a rule of thumb, each quantity report to your packaging license provider must also be entered accordingly in LUCID. If the data report refers to the current license year 2023, you must submit the quantities as an "Intra-year volume report". If you have to submit data reports before 2022 subsequently, this is possible as a "Supplementary volume report".
In this graphic you see which menu options have to be used for which years of the data report: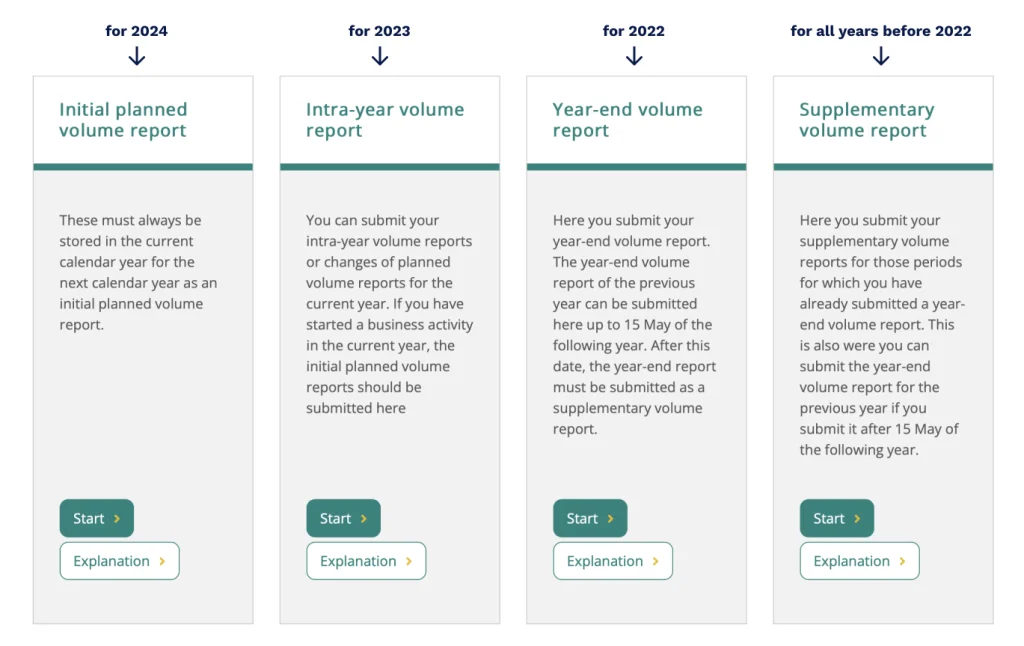 Possibility 3: You put packaging into circulation that is subject to system participation but you did not purchase a packaging license
There is an urgent need for action here. By registering with LUCID, you have fulfilled part of your obligations as a distributor of packaging, but there is one more important thing that needs to be fulfilled: the acquisition of a packaging license. In our article on the German Packaging Act we explain in detail all the background. In summary, however, you will find here the 3 steps on how you can conclude a packaging license easily and inexpensively: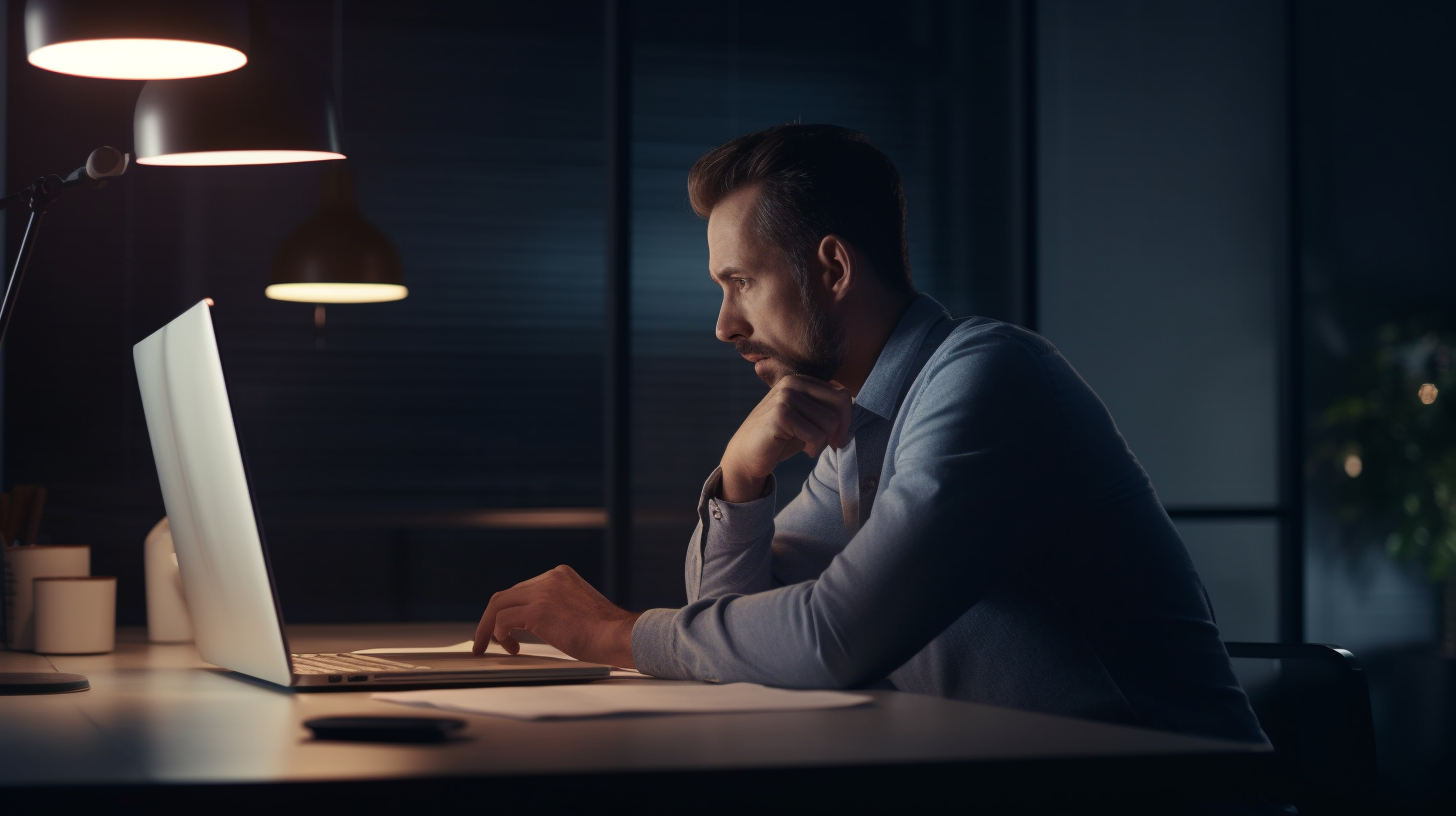 1. Sign up with a dual system
In addition to registering with LUCID, manufacturers and retailers must license their packaging volumes with a dual system. To do this, you must register with an approved provider for packaging licenses in Germany. You can find all providers in our overview and compare prices easily and quickly with our price calculator!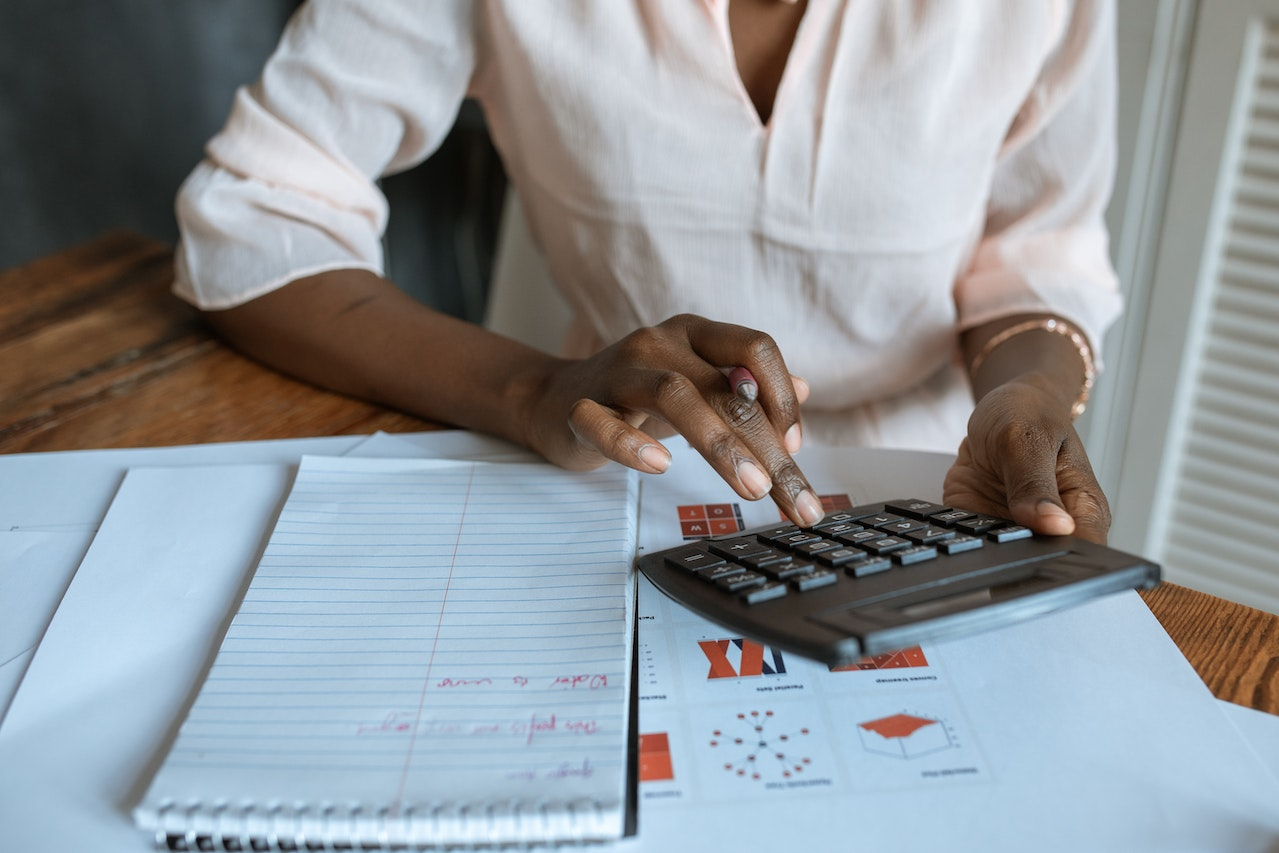 As a manufacturer or retailer, you must calculate or estimate your annual packaging quantities and purchase a packaging license for these quantities from the previously selected provider. The fees finance the collection, sorting and recycling of the packaging waste.
3. make a data report in LUCID
Finally, you must log in to LUCID and report the same quantities for which you purchased a packaging license. Licensing and reporting must be done every year.
Other reasons for receiving a LUCID email
Incomplete or outdated master data: Check if the company data stored at LUCID, such as address, company name, VAT ID are still correct.
Incomplete registration of brand names: Check whether you have stored brand names of your products and whether they are correct and up-to-date.
Problems with submitting the declaration of completeness: Manufacturers who put large quantities of packaging into circulation are required to submit a declaration of completeness. An auditor must check and confirm the annual quantities. If you have submitted quantity declarations that exceed the threshold values, the declaration of completeness must be submitted subsequently. We have summarized further information on the declaration of completeness under point 4.
The Central Agency Packaging Register (ZSVR) sends emails to registered manufacturers and merchants in the LUCID Packaging Register, who have not yet submitted a quantity report. If you have received such an email, you should first check whether your information is correct. If you do not circulate packaging subject to system participation in Germany, you should uncheck the box for packaging subject to system participation in your LUCID account. If you circulate packaging subject to system participation, you must ensure that you have a packaging license and submit annual quantity reports. If you do not yet have a license, you should register with an approved provider (Dual System) and license packaging.
German Packaging license Comparison
All suppliers, all prices – Compare now and find the best offer for your packaging quantities